We are a bilingual, private and mixed school in accordance with the Spanish education system. We are located in Las Rozas, Madrid and tend to children from the first months of infancy through to university.
"Your future begins here"
Vídeo 360º
Take a moment to explore visually the installations at Logos International School. Move with the mouse through the different environments to see our learning spaces: media-library, classrooms, laboratories, sports installations … in 360º vision.
Virtual tour
On this tour of Logos International, you will be able to move as if you were inside the building, discovering its interior and exterior spaces and at your own discretion.
Our Pillars
We rely on the fundamental pillars of: values, innovation, languages and sporting spiri, that favour, not only good, stable academic results, but also an extraordinary human development.
It is the school's commitment to take charge of and look after teacher, staff and student demands and follow the educational project stated in our ideology. In this way we can guarantee the compromise undertaken to parents and students to provide the type of education chosen when putting their confidence in Logos International School.
"More than 40 years together "
Stages

from 0 to 18 years old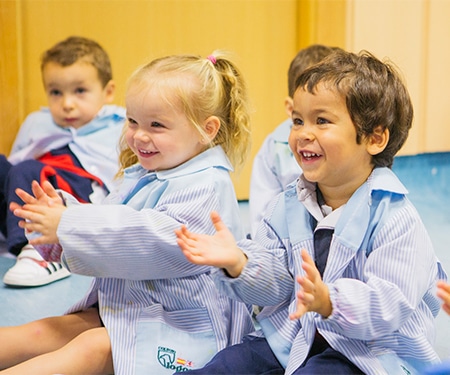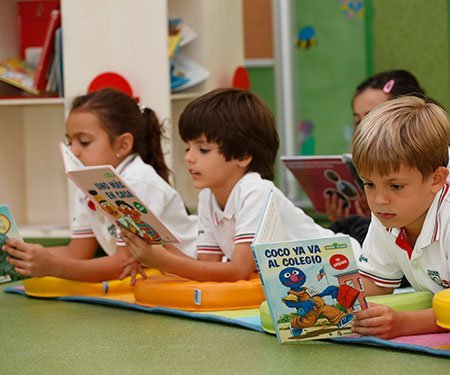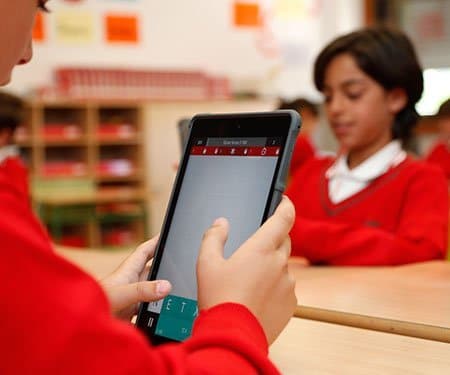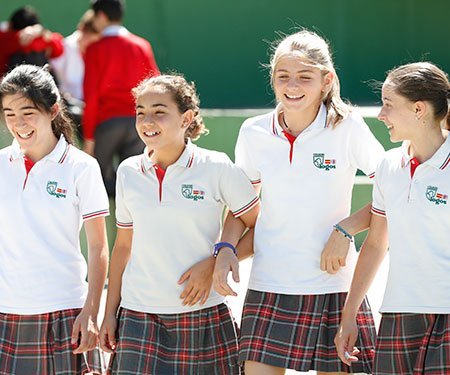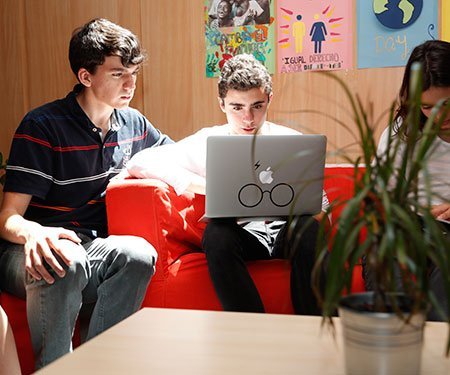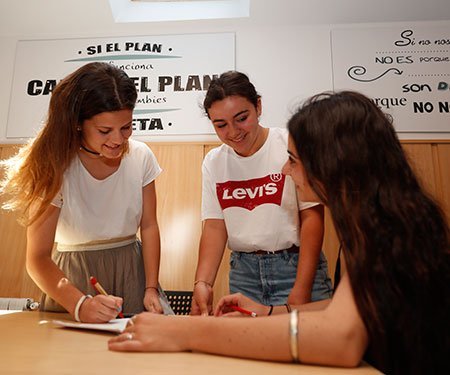 International Baccalaureate
Our commitment to having a low ratio in the classrooms allows us to know the students and their families very well, maintaining a communication, at the moment they need it, direct and continuous.
INTERNATIONAL BACCALAUREATE
The original aim for IB is to facilitate international mobility of our students by offering a curriculum and a degree recognized by Universities throughout the world (including Spain).
Working through projects, students develop important communication skills, which also encourages critical thinking and creativity.
SERVICIOS
We offer all kinds of services that cover all the possible needs of our students and their families.