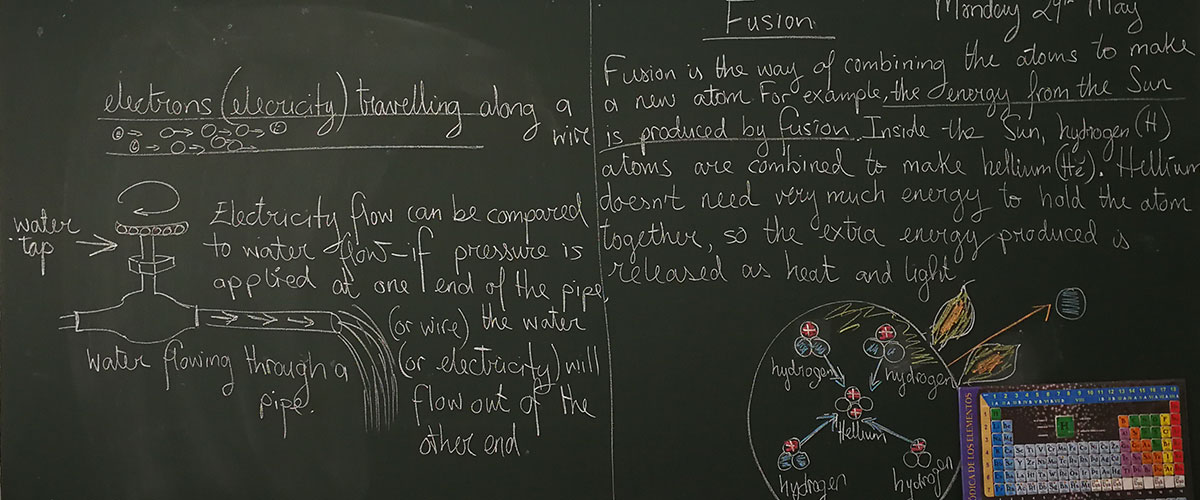 The aim of Baccalaureate teaching at Logos International School is to provide students with training, intellectual and human maturity, knowledge and skills that will allow them to develop social functions and enter their later, active life with responsibility and competence. Training in the two years of Baccalaureate studies requires a profound understanding in various areas that give unity to the student as a person.
Set in an environment of established values ​​amongst which stand out respect, solidarity, tolerance and personal responsibility.
At this stage, attention to the academic and professional orientation of the student is fundamental.
Teachers and tutors contribute to the development of student aptitudes that will enable them to:
Practice democratic citizenship

.

Consolidate personal and social maturity

.

Promote effective equality of rights and opportunities between men and women

.

Strengthen the habits of reading, study and discipline

.

Be fluent in the Spanish language both oral and in written

.

Express oneself fluently and correctly in one or more foreign languages

.

Use with solvency and responsibility  information and communication technologies

.

Use physical education and sports to promote personal and social development

.

Strengthen attitudes of caution and respect in the field of road safety

.

Participate in an active and supportive way in the care and development of social and natural environment

.
Desarrollar un espíritu crítico que les permita decidir mañana.
La metodología favorecerá la capacidad de los alumnos para aprender por sí mismos, trabajar en equipo y aplicar los métodos de investigación apropiados. De igual modo, se procurará que los alumnos relacionen los aspectos teóricos de las diferentes materias con sus aplicaciones prácticas.
No Results Found
The page you requested could not be found. Try refining your search, or use the navigation above to locate the post.